I studied Jewellery & Silversmithing London. ​In 1990 I set up my first workshop in Soho, making designer jewelry.
I first became interested in Buddhism in the 1990's and attended meditation classes at a local Buddhist centre. I was soon to be asked to repair antique Tibetan jewelry, and then commissioned to make new jewelry based on traditional Buddhist symbols, gradually a new collection of jewelry emerged.
Over the years I have been very fortunate to have received extensive training in traditional Buddhist arts from several Tibetan Buddhist masters.
In 2007, I went to live at a Buddhist retreat centre in southern France where I established up a workshop making Buddhist jewellery and restoring sacred ritual artefacts.
I returned to London in 2019 and established a new workshop.
The timeless beauty and profound wisdom of the Buddhist tradition infuses all aspects of my work. Buddhist art is intended to inspire, uplift and transform the viewer. The Buddhist principles of mindful awareness are an inherent part of my making process.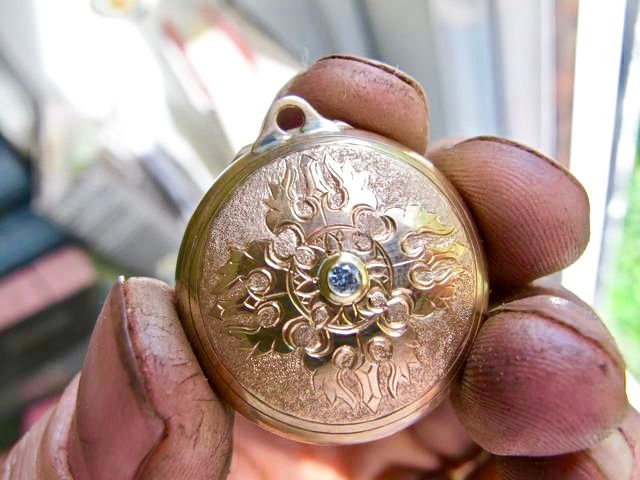 I make all the jewelry by hand, I do not sell any jewelry that has been mass produced. I work as mindfully as possible with each piece and avoid cutting corners or doing things cheaply. I am constantly trying to perfect my skills to create the finest dharma jewelry available.