I have always been attracted to bright shiny objects, like a magpie looking for treasure. I loved to make things with my hands. I studied jewellery and silversmithing in the City of London and since then I have worked in every area of the jewellery trade, from the Crown Jewellers to Haute Couture.
I began to make Buddhist jewellery back in 1997 when I first became interested in meditation and Buddhism. I soon began to receive requests from teachers and students to repair their old Tibetan and Nepalese jewelry, and later I was asked to create entirely new pieces. I gradually began to build up a collection of jewelry inspired by Buddhist art. This collection is the result of a gradual accumulation of pieces that I have developed over the years.
I moved to the south of France in 2008 and worked in the beautiful countryside there for over 12 years. I moved back home to London in 2019 and have set up a lovely new studio where I am working now.
I aim to make this jewelry as beautiful and as precious as possible, so that it can inspire, remind and uplift the wearer and those who see it. I want to bring these ancient symbols out into the modern world, where they can have a new life.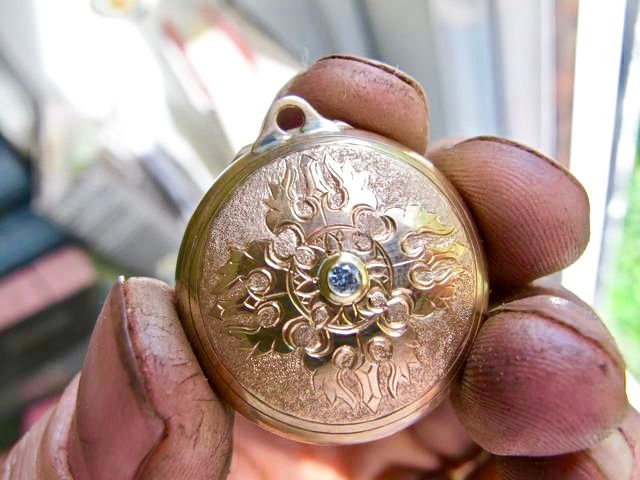 I make all the jewellery myself. I do not sell any jewelry that has been mass produced in Asian factories, like a lot of other buddhist jewelry available. So although my jewelry is more expensive, I believe that its quality and beauty will shine for very much longer.
I work as mindfully as possible with each piece and avoid cutting corners or doing things cheaply. I am constantly trying to perfect my skills to create the finest dharma jewelry available.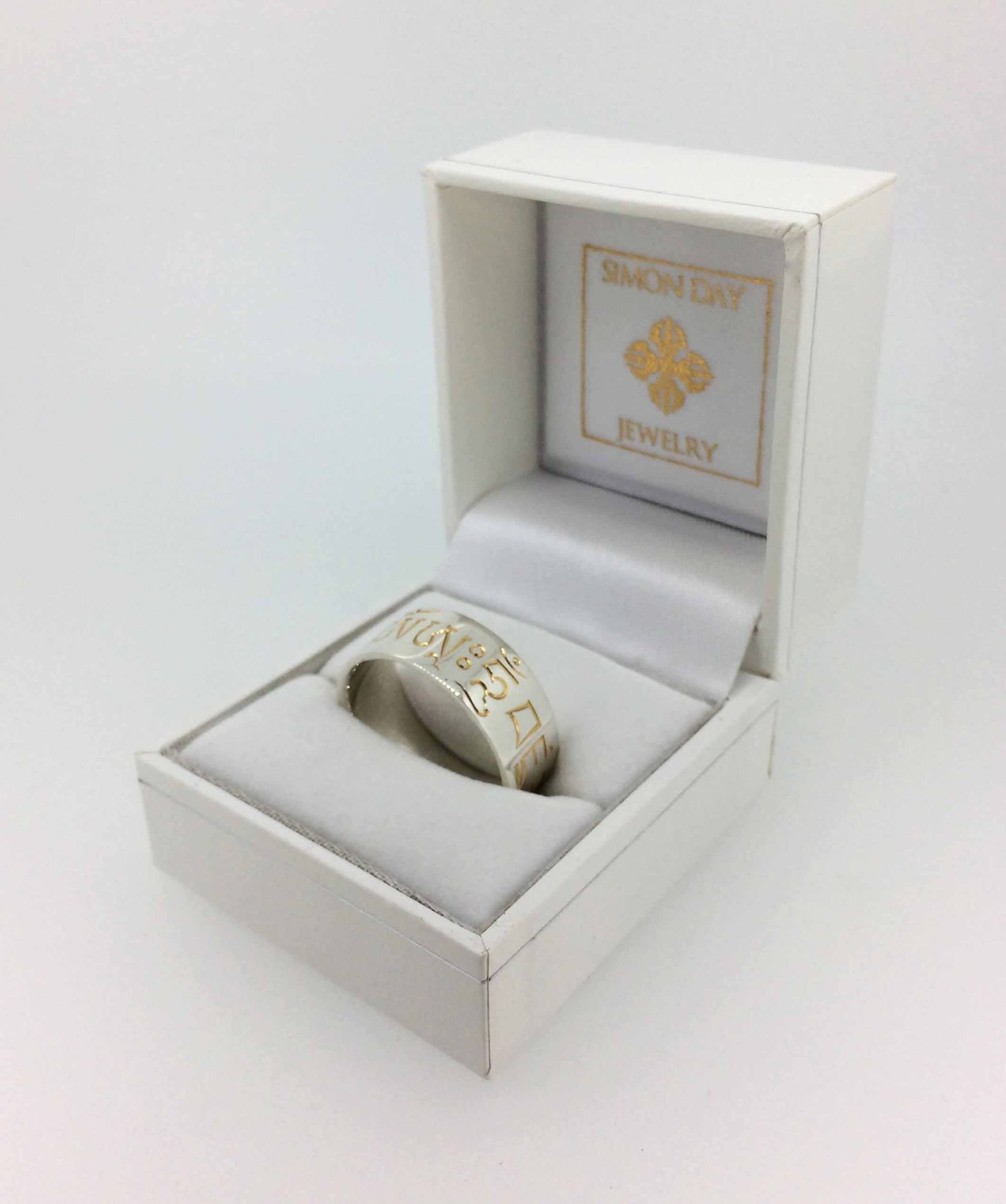 Returns Policy
I want you to be happy with your jewelry, if however, you are not happy with your order, for whatever reason, then you can either exchange it for something else, or get a full refund, including shipping.
In order to receive a full refund, please email me within 14 days of receiving your order, letting me know that you would like to return the item.
Please return the item in its original condition and packaging, using an insured, tracked postal service.
Please note that you remain responsible for item until I recieve it.
Once I have received the item, I will give you a full refund, including all postage, using the original payment method that you ordered with.