I grew up in the City of London where I studied traditional jewellery and silversmithing techniques. In 1996 I moved out of the busy city and set up a new workshop in the more tranquil setting of Eel Pie Island on the River Thames. On Bonfire night 1996, the entire studio was burnt to the ground. I lost all my artwork and equipment. In the hot ashes the next morning I found a single gold ring that I had been working on the night before, it was all that I took from the ruins.
I was lent a studio space nearby and spent the following year rebuilding my life and work. It was during this time that I first became interested in Buddhism. I began to attend meditation classes at a London Buddhist centre, and inspired by the visiting Buddhist masters who taught there, I started volunteering in my spare time. Word soon spread within the community that I was a jeweller and I began to be asked to repair old Indian and Tibetan jewellery and sacred artefacts. Then I was asked to make new pieces for people, and gradually, without really trying, a new collection emerged. Since 1997 I have been making jewellery for Buddhists around the world, and have gained a reputation as the craftsman to go to for some of the finest quality contemporary Buddhist jewellery.
During this same period, I spent several years working as a senior designer for a leading fashion jewellery company. I learnt modern techniques, and designed collections for leading UK fashion designers.
In 2007 I went to live at a remote Buddhist retreat centre in the South of France. I set up a workshop there where I continued to make Buddhist jewellery and also restore and repair ancient, sacred buddist metalwork. I travelled the world, selling my jewelry as I went. It was during this time that I studied traditional metalworking techniques with artists and craftsmen in India and Nepal.
Living in the French countryside for over 12 years gave me the time and space to develop my skills and explore my art. I learnt how to make everything myself, teaching myself engraving, metal spinning and perfecting my wax carving skills.
The timeless beauty and profound wisdom of the Buddhist tradition infuses all aspects of my work. Buddhist art is intended to inspire, uplift and transform the viewer. My own personal work shares the same positive intention, albeit in a more modern manifestation. The Buddhist principles of mindful awareness that I have learnt are an inherent part of my making process. I create each piece with the same care and precise attention to detail.
My hope now is that my work continues to uplift and inspire those who engage with it.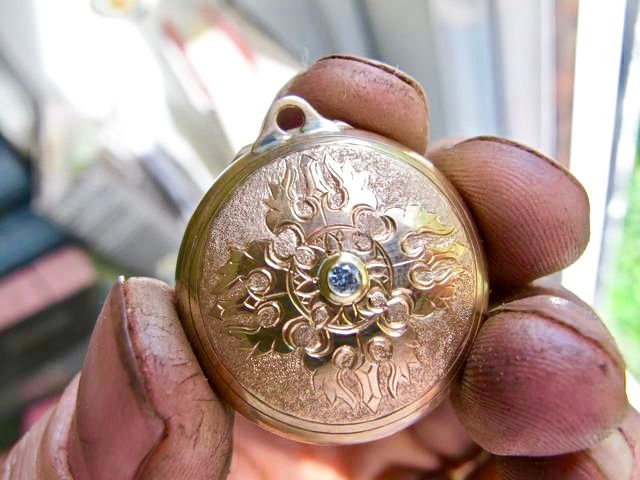 I make all the jewellery myself. I do not sell any jewelry that has been mass produced in Asian factories, like a lot of other buddhist jewelry available. So although my jewelry is more expensive, I believe that its quality and beauty will shine for very much longer.
I work as mindfully as possible with each piece and avoid cutting corners or doing things cheaply. I am constantly trying to perfect my skills to create the finest dharma jewelry available.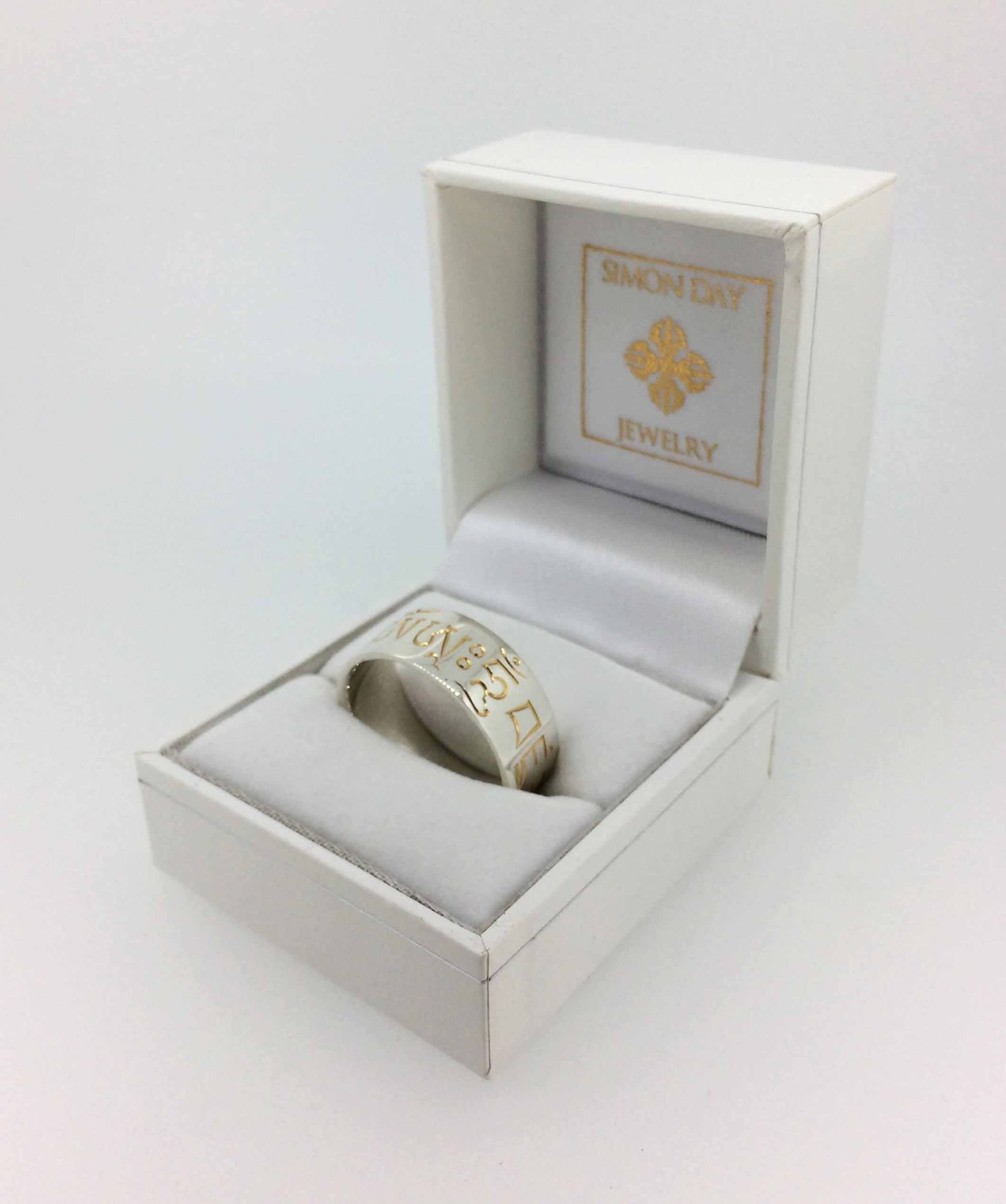 Returns Policy
I want you to be happy with your jewelry, if however, you are not happy with your order, for whatever reason, then you can either exchange it for something else, or get a full refund, including shipping.
In order to receive a full refund, please email me within 14 days of receiving your order, letting me know that you would like to return the item.
Please return the item in its original condition and packaging, using an insured, tracked postal service.
Please note that you remain responsible for item until I recieve it.
Once I have received the item, I will give you a full refund, including all postage, using the original payment method that you ordered with.